A little over a year ago I started doing a weekly post entitled Monday Motivation. Many of you have expressed appreciation for the reminder to take care of little household jobs that pop up around the house. Truthfully, I don't get a lot of comments on the posts and my analytics graph shows the posts don't get a lot of traffic. Since it is not my goal to bore my blogworld friends (or my real world friends for that matter), I've decided to change things up a bit.
Instead of
only
listing a household chore on Mondays, I'll be adding some other tips as well as inspiring quotes and anecdotes. Please let me know if you like the changes or not. Also, feel free to let me know if you would like to see some different types of things here at TBW.
Today's Monday Motivation: Cleaning out your magazines
*This post was originally published in August of last year.
It's Monday. Time for some motivation to tackle one problem you may find in your home. I was motivated to clean out my magazine basket for two reasons. One, my basket was full and running over with publications (I love to read and I love magazines). Two, I found a really cute magazine rack on clearance at Hancock Fabric
Here is the before picture: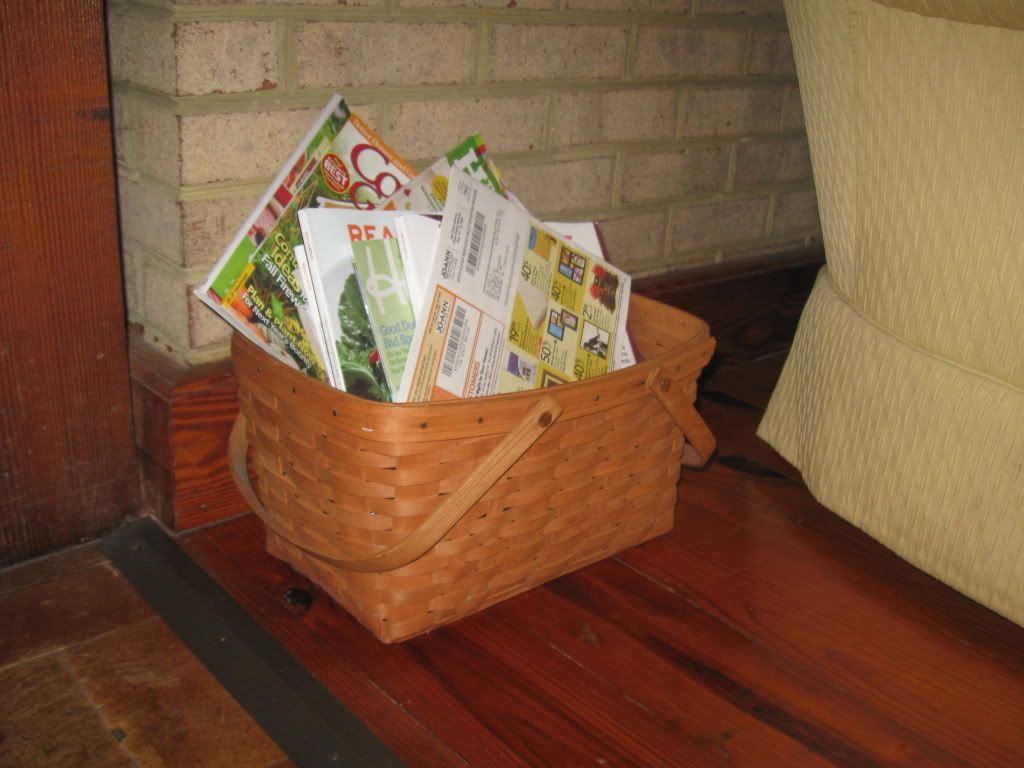 Here is the after picture: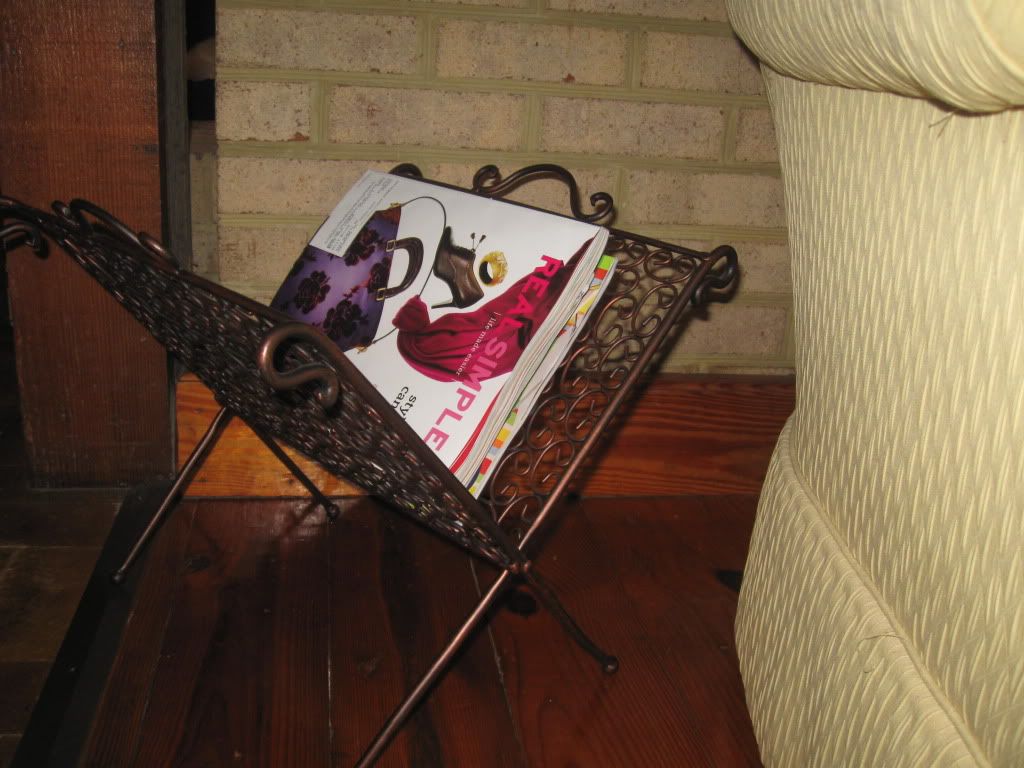 OK, here's what you need to do
1. Pull the magazines out of the container one at a time.
2. Put all of THIS CURRENT MONTH'S issues in one pile. Put all of the older issues in a second pile.
3. Place ONLY the current issues back into your container (pick a new, improved one if you can!).
4. Take the old issues and choose how you want to handle them. Here are a few options:
a. put them in the recycling bin
b. share them with someone who would like them.
c. (this is what I do) Go through them and tear out any articles, recipes,
pictures, or ideas you want to keep. File them in your filing cabinet,
wish book, or recipe binder. Put what's left in the recycling bin.
Quote of the Week:
Read, mark, learn, and inwardly digest.
from The Book of Common Prayer 1662